Professional Profile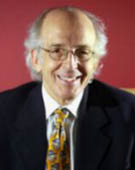 « Previous Profile :: All Profiles :: Next Profile »
Richard S. Gottlieb,
B.A., LL.L.
Mr. Gottlieb holds a B.A. from McGill University (1958) and an LL.L. from the University of Montreal (1961) and was called to the Bar of Quebec in 1962.

Mr. Gottlieb is a pioneer in the Canadian trade law field and has practiced in this area for over thirty years. Mr. Gottlieb maintains a varied practice covering all international trade issues with emphasis on anti-dumping and subsidy actions and customs valuation. He is also extensively involved in strategic trade planning for corporate clients. A member of several Bar and trade associations, he has frequently been called upon to direct, prepare and/or present submissions to government agencies in connection with policy and legislative initiatives in the international trade field.

He is a frequent speaker in Canada and abroad to business, government and academic organizations, is a guest lecturer on customs and international trade at McGill University and has written a number of books and articles on trade issues.

His practice includes administrative law and he has extensive experience appearing before the Canadian International Trade Tribunal. He appears as appellate counsel before, and has sat as a member of, panels struck under the dispute resolution mechanism of the NAFTA and appears before the Federal Court (Trial and Appellate Divisions) and the Supreme Court of Canada.