Tax Perspectives
Please note that these publications may not be up-to-date as taxation matters are subject to frequent changes.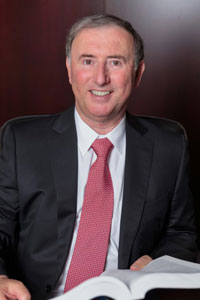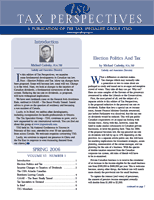 PDF Format

Issue Contents

All Issues
Spring 2006
Volume 6, Number 1
The information in Tax Perspectives is prepared for general interest only. Every effort has been made to ensure that the contents are accurate. However, professional advice should always be obtained before acting and TSG member firms cannot assume any liability for persons who act on the basis of information contained herein without professional advice.

Tax Specialists In Demand
By Michael Cadesky, FCA, TEP
Cadesky and Associates LLP (Toronto)
Fewer accountants entering the profession and increased complexity in tax laws have combined to create a shortage of tax professionals across Canada. The Big Four accounting firms now have an insatiable demand for experienced tax professionals, which has created a void throughout the profession according to personnel placement firms. Scarce supply is causing salaries and charge-out rates to rise.
Unfortunately, according to one source, clients are now forced to pay more to get less. Quality control is also an issue in a Sarbanes-Oxley world, so two-partner reviews are now common, adding further to the costs.