Tax Perspectives
Please note that these publications may not be up-to-date as taxation matters are subject to frequent changes.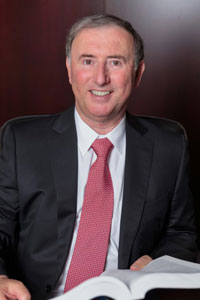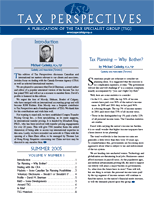 PDF Format

Issue Contents

All Issues
Summer 2005
Volume 5, Number 1
The information in Tax Perspectives is prepared for general interest only. Every effort has been made to ensure that the contents are accurate. However, professional advice should always be obtained before acting and TSG member firms cannot assume any liability for persons who act on the basis of information contained herein without professional advice.

Introduction
By Michael Cadesky, FCA, TEP
Cadesky and Associates LLP (Toronto)
This edition of Tax Perspectives discusses Canadian and international tax matters relevant to our clients and associates. Articles focus on dealing with the Canada Revenue Agency (CRA) as well as selected international matters.
We are pleased to announce that David Sherman, a noted author and editor of a popular annotated version of the Income Tax Act has joined TSG and will act as a resource to member firms. David's profile is featured in this edition.
We regret the loss of Moody, Shikaze, Boulet of Calgary, who have merged with an international accounting group and will become RSM Richter. Kim Moody was a frequent contributor to Tax Perspectives and a founding member of TSG. We thank him for his contributions and wish him well.
Not wanting to stand still, we have established Compra Transfer Pricing Group Inc., a firm specializing, as its name suggests, in international transfer pricing. It is headed by Elizabeth King, PH.D., who has been involved with transfer pricing engagements for over 20 years. This will give TSG member firms the added dimension of being able to access top international expertise in this area. Lastly, we have extended our network to China with the opening of a Shen Zhen office, to be managed by Thomas Lee of Hong Kong. Enquiries concerning our China services may be directed to any member firm.