Tax Perspectives
Please note that these publications may not be up-to-date as taxation matters are subject to frequent changes.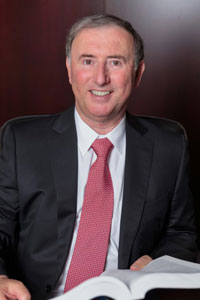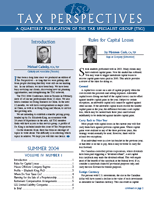 PDF Format

Issue Contents

All Issues
Summer 2004
Volume 4, Number 1
The information in Tax Perspectives is prepared for general interest only. Every effort has been made to ensure that the contents are accurate. However, professional advice should always be obtained before acting on the information herein.

Introduction
By Michael Cadesky, FCA, TEP
Cadesky and Associates LLP (Toronto)
It has been a long time since we produced an edition of Tax Perspectives — so long that we were getting calls from people checking that they were still on our mailing list. In our defence, we have been busy. We have been busy servicing our clients, discovering new tax planning opportunities, and strengthening the TSG network.
The TSG 2004 Conference, held in Toronto in February, drew 45 of our tax professionals from 12 cities. We also held a seminar on Doing Business in China. In the next 12 months, we will have correspondents in major cities in China, as well as in Hong Kong and Macau, to service this growing area.
We are intending to establish a transfer pricing group, headed up by Dr. Elizabeth King, an economist with 20 years of experience in the area. All TSG member firms will have access to this service group. A profile of Dr. King is included inside this issue of Tax Perspectives.
On the domestic front, there has been no shortage of topics to write about. The difficulty is in selecting which topics to address. We hope you will like our choice.