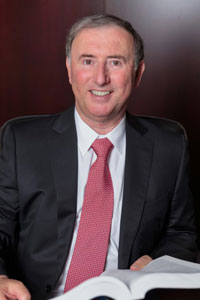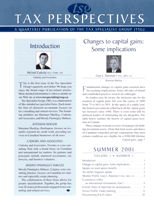 PDF Format

Issue Contents

All Issues
Summer 2001
Volume 1, Number 1
The information in Tax Perspectives is prepared for general interest only. Every effort has been made to ensure that the contents are accurate. However, professional advice should always be obtained before acting and TSG member firms cannot assume any liability for persons who act on the basis of information contained herein without professional advice.

Introduction
By Michael Cadesky, FCA, TEP
Cadesky and Associates LLP (Toronto)
This is the first issue of the Tax Specialist Group's quarterly newsletter. We hope you enjoy the broad range of tax-related articles. More detailed information is often available on our Web site at www.taxspecialistgroup.ca.
Tax Specialist Group, TSG, is a collaboration of like-minded tax specialist firms. Each member firm of chartered accountants focuses on tax consulting and related services. The founding members are Bateman MacKay, Cadesky and Associates, and Moody Finningley Shikaze.
BATEMAN MACKAY
Bateman MacKay, Burlington, focuses on scientific research tax credit work, providing services to Canadian businesses of all sizes.
CADESKY AND ASSOCIATES
Cadesky and Associates, Toronto, is a tax consulting firm with a broad focus on Canadian and international tax matters. Its partners and principals include chartered accountants, tax lawyers, and business valuators.
MOODY FINNINGLEY SHIKAZE
Moody Finningley Shikaze, Calgary, a tax consulting practice, focuses on Canadian tax matters and especially estate planning.
The collaboration of these firms allows for greater specialization. Together, the group has over 20 senior professionals engaged in tax consulting and related services.